Insane Poster
Joined

Dec 13, 2016
Messages

2,224
Likes

1,098
Points

114
Age

30
Location
Samsung S6 Edge (SM-G925F) 7.1.2 Nougat Custom Rom 100% Tested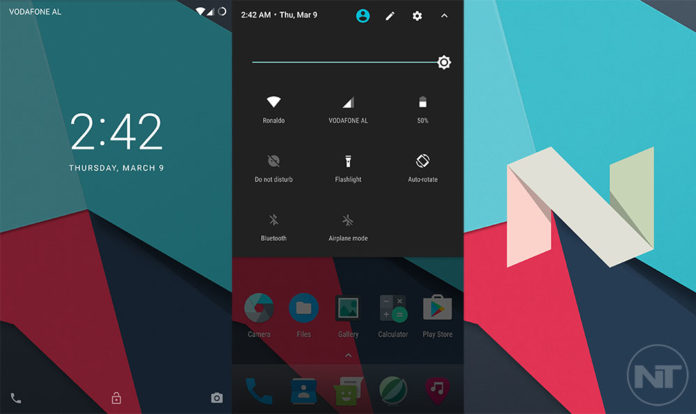 Samsung S6 Edge (SM-G925F) 7.1.2 Nougat Custom Rom 100% Tested
CR-Droid is designed to increase performance and reliability over stock Android for your device also attempting to bringing many of the best features existent today.

CURRENT BUILD STATUS: TESTING
I use the LineageOS device tree by all of you for building - the bugs reported in LineageOS thread might be present in crDroid Android as well.

Disclaimer: Most developers pay for servers which are used to build and provide the ROM builds, so every donation is appreciated and will be used to cover these costs.
Thank you!..

Main Features:
------------------------------------------------
LineageOS - all mods and features
StatusBar: Network Traffic
StatusBar: SU icon toggle
StatusBar: Ticker
StatusBar: Hide/Show icons
Navigation: Pulse - smart visualization
Miscellaneous: Toggle suggestions on Settings dashboard
Miscellaneous: Toggle summaries in Settings
Miscellaneous: Toggle auto-start music player on headset detection
Settings/Display: Expanded Desktop customization
Settings/Sound: Increasing Ringtone
12 New Quick Settings Tiles including Caffeine mode, Expanded Desktop and Sync.
Settings/Security: Quick PIN/Password Unlock
Default sounds from latest Nexus image.
OMS support.
Stability and performance improvements.
Many more
Notifications: Power notification controls
Notifications: Force expanded notifications
Notifications: Toggle immersive mode messages
LockScreen: Screen shortcuts
LockScreen: Toggle longpress for screen shortcuts
LockScreen: Swipe shortcuts
LockScreen: Toggle media cover art
LockScreen: Toggle clock
LockScreen: Toggle date
LockScreen: Toggle alarm
StatusBar: BatteryBar customization
StatusBar: Battery styles
StatusBar: Tap to Sleep
StatusBar: Clock styles
StatusBar: crDroid logo customization
QuickSettings: Tiles customization
QuickSettings: Brightness slider toggle
QuickSettings: Optional brightness icon
QuickSettings: Vibrate on Touch
QuickSettings: WiFi easy toggle
QuickSettings: Bluetooth easy toggle
QuickSettings: Data easy toggle
Navigation: Toggle navbar
Navigation: PIE navigation
Navigation: DUI - SmartBar / Fling Toggle
LockScreen: Tap to sleep
LockScreen: Toggle longpress torch
LockScreen: Cutomize number of notifications
LockScreen: Toggle power menu for secure lockscreen
Recents: Immersive Recents
Recents: Hidden apps
Recents: Toggle OmniSwitch as default Recents
Sound: Toggle screenshot sound
Sound: Live customization for number of volume steps
Sound: Less frequent notification sounds
Miscellaneous: Clock Widget
-------------------------------------------------------
How To Install This Is ROM
-----------------------------------
Disclaimer: I'm not responsible for any damages on your device.

Required: ROM+Gapps Saved In Internal Storage TWRP Recovery v3.1.0

Backup: Go To Custom Recovery And Create A Backup Of Your Current ROM

Wipe /System, /Data, /Cache /Dalvik Cache

And Install ROM+Gapps
Restart Your Phone

<<Downloads Links See>>

ROM Links:
GApps Links:
TWRP Links:

...Enjoy Man...
​
Last edited: